Welcome to our website and one of Ocean City's newest events!
We are doing it again!

Started in 2010, canceled in 2011 due to Hurricane Irene,and a great success in 2012 this event is growing each year and 2013 is sure to keep that growth continuing with participation from folks like you who want to come on board as a part of what promises to be one of the only Jeep Events of its kind in the Mid-Atlantic Region

We are now getting ready for our fourth year
of bringing Jeeps to Maryland's Eastern Shore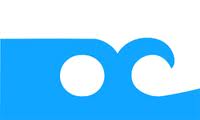 It's OCEAN CITY JEEP WEEK 2013
Hosted and funded by The Commander Hotel and sponsored by a group of local businesses who all want to welcome the "Jeep Community" to our wonderful town.
2010 was the first year for our event. We were excited by the turn out and hoped to see it continue to grow year after year. The Ocean City area lends itself to a number of interesting and enjoyable activities and it is our hope that Ocean City Jeep Week will become just one more of the great events here every year.
In the weeks and months to come, more and more information about the events planned for this year's Ocean City Jeep Week will be added to this site so we ask that you check back frequently and keep up with our plans as we grow from day to day.
We want to thank all of those who came to OC for the 2011 event. Who ended up getting turned away by the hurricane and the evacuation of the town. We are very happy with the turn out, the show of support and interest in what we have started. We were even more happy with the 2012 turnout and want to thank ALL of you who came to be a part of what we did.

Lastly, we would like to ask for input from you so that we can start planning for the 2013 event. Drop us a note and give us some ideas on what you would like to see or do during your visit to Ocean City.
*********************************************************************************************
We are looking for vendors and new sponsors.
If you or someone you know has a Jeep related business and would like to get in
on the ground floor of this event,
please contact us and we will discuss with you what is available
Sponsorships for Ocean City Jeep Week are growing, and we will be hitting the streets to find local businesses that want to help support this event.
Those interested in vendor opportunities or sponsorships are asked to contact us via e-mail by clicking the link below and getting in touch with our promotional staff.
Thanks you for your interest in Ocean City Jeep Week

This event is organized, produced and operated by the great folks at :